Mary's Custom Sewing offers many types of drapes for your home.
We can make indoor or outdoor drapes depending on your application.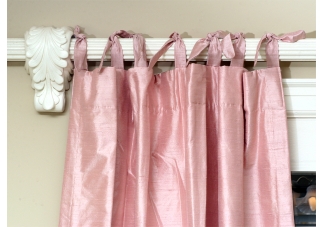 Tie Top Drapes tie onto the drapery rod. It allows you the flexibility to adjust the length of your drapes. This style is typically used in a more casual setting. They can be operational or stationary. The great thing about tie tops is that they can be installed on any type of rod and any size of rod. It is recommended for indoor or outdoor.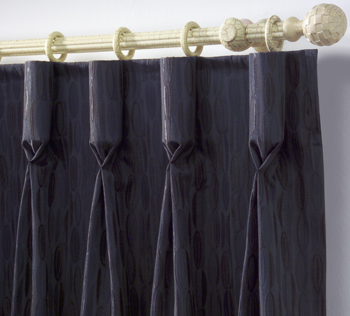 Goblet Pleated Drapes are very elegant and formal and are recommended for stationary drapes. Because the pleats are constructed in a very complex way you'll want to keep the goblet shape untouched rather than risk the distortion from being open and closed. These are recommended for indoor use.
Pinch Pleated Drapes can be used in a casual or formal setting depending on the fabric chosen. The fabric is pleated three times then pinched in the center which creates a beautiful, full and elegant drapery and is great for formal dining areas and living rooms.
Euro Pinch Pleated Drapes are a variation of the traditional Pinch Pleated Drapes. The drape is sewn at the top of each pleat giving it a tailored appearance that is open and allows the fabric to flow beautifully. These are seen in modern surroundings and old world designs. The Pinch Pleat and the Euro Pinch Pleat are recommended for indoor use.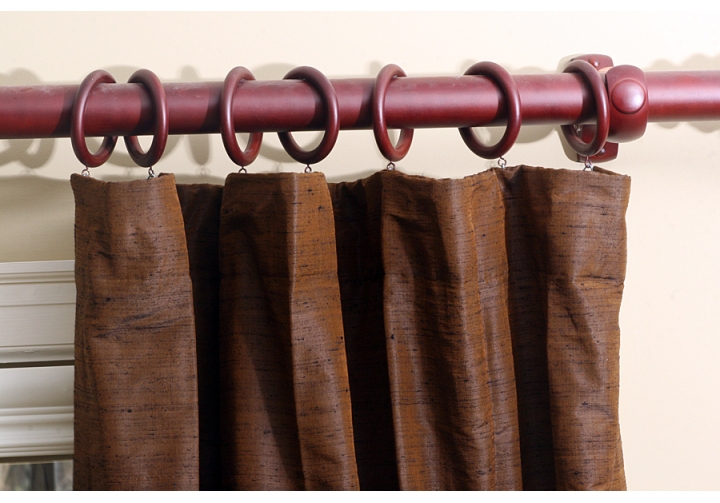 Flat Top Drapery are hung with alligator clips or set hooks that can be used with traverse rods. These allow optimal functionality because the rings will slide easily on the rod. The rod size depends on the size of the rings. Thse drapes can be used indoors or outdoors depending on the application.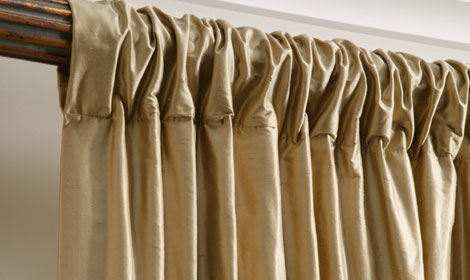 Rod Pocket Drapes are simple, sheer, styled curtains that can be dressed up by using a silk fabric or dressed down with a chambray fabric. The rod goes through the pocket formed at the top of the drape and can be both functional and stationary. It is important to know which kind of rod you are using because it will dictate the size of the pocket used. This style is appropriate for indoor or outdoor use.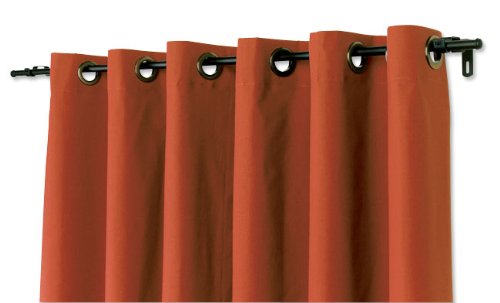 Grommet Drapes are ideal for indoor or outdoor use. These are more casual but provide a sleek and modern look. Grommets can be round or square and come in different finish options. They are fully functional and are great in any home.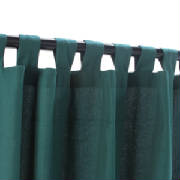 Tab Top Drapes are much like the Tie Top Drapes. The top of the drape is made with fabric which is looped around the rods rather than tied. This type can be used with any type of rod and can be used outdoors or in.